Posted by: admin 5 years ago
Cool Company Name Ideas And How To Find Them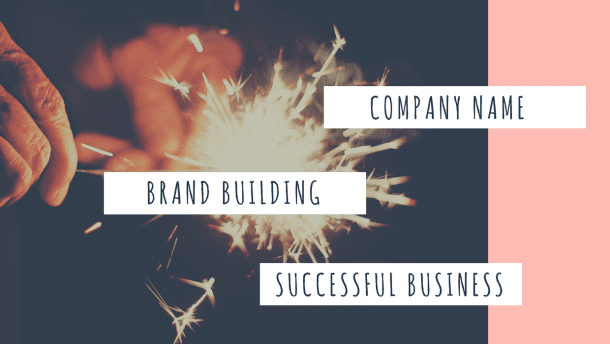 ​
​What is in a company name? A lot if you are starting your business right now.
A cool business name is not only difficult to find, there are a number of considerations to make before arriving at a good brand name.
"80% of companies fail in the first few years. And other things being equal, a good brand name would define success or failure."
So any suggestion for a company name should be carefully evaluated taking into account the importance of a good business name in overall success of the business.
Let us explore the ways to arrive at a good business name and company name ideas we have to consider.
Company Name Need Not Be Generic or Related to Products.
When we look at the most popular brands, we see something in common. Most of them are not generic or directly linked to their business. For example, there is no way to identify the business of Nike or Apple by their company name. Generic names restrict the company to specific products and it is very difficult to grow beyond a point. At the same time, most global brands keeps adding more product line and keep reinventing their business on the way.
Company Name Ideas Not Necessary To Be Meaningful
Most popular brands in the world are invented or created names. As the generic names restricts to certain products, meaningful names might create language or country barriers. So it is safe to go for an invented name. There are many ways to create a new name. We can twist an existing word or add few letters to an existing word (Brandemy). So be creative and invent a brand name which will attract lot of attention and make your business a successful one. So company name ideas not necessary to be meaningful
Catchy Brand Name For Global Market
Earlier, companies didn't decide the market. They started with products or services and as the sales grew, they expanded the operation and entered into newer markets. Now, a start-up can decide the market they want to get in. Internet and communication opened up the market and it's just a matter of decision to identify the market scope. So it is a better idea to make the business name globally appealing and make it more neutral.
Digital Branding is Important for Your Company
Your company name or brand will be appearing in many forms and surfaces. As the technology evolved, the scope also become endless. You may not be 3D printing your logo yet, but we so much issues to consider now.
Traditional medium like paper, hoardings, packaging etc are here to stay. Brand name should look good in packaging, paper, and other traditional mediums. At the same time, it's normal now to have a website, social media pages, tv ads, digital hoarding etc. So the brand name should work on these media too.

​So considering all these aspects, we have two options before us. We can start from scratch and looking for ideas for a cool business name and then spend many more days to find a matching domain. It's not that easy to find a short and catchy domain name like before. And things turn out lucky, the hard part of finding a designer to do a logo and get it in time and accordingly to our liking.

Thankfully, Brandemy is providing that solution. We have done all the ground work and our experienced heads gone through all these aspects and chosen the best brand names for your business. We have gone through many company name ideas to bring you the best.
Share on Facebook